---
Orbex Extends Its Platform Range with MT4 WebTrader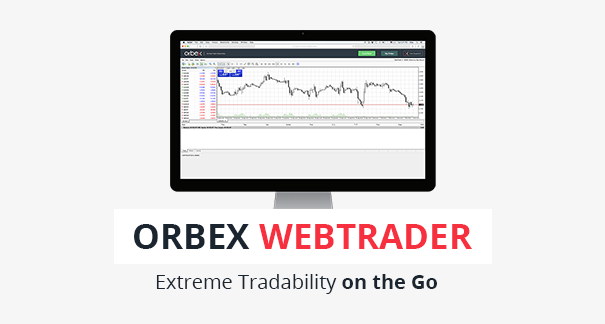 Limassol, October 6, 2016 - Orbex, a recognized leader in online trading and innovative financial services, has today announced the launch of the MT4 WebTrader, a cutting-edge cloud-based application that provides always-on, instant, and secure access to the MetaTrader 4 account from anywhere, anytime.
The extension of Orbex trading platforms' range addresses the growing demand for online investment solutions and enables traders to focus on the issues that require their substantive expertise: strategy and financial decisions, while Orbex solves the technological challenges.
Equipped with a scope of essential features, WebTrader maintains full desktop functionality with various indicators and is spared from redundant functions to keep the application lightning-fast and stable. The preference revolves around comfort and ease of use from trader's perspective, allowing users to access their account, trade and view history, using any online browser on any device.
"The elaborated approach to product development and maximum effort in enhancing user experience underline Orbex long-term commitment to creating a reliable and efficient investment environment," said Zaid Alkhatib, COO at Orbex. "We concentrate on the flexibility of our services and utilize every opportunity to offer our clients a dedicated support."
About Orbex
Orbex is a global award-winning online forex broker, fully licensed and regulated (CySec, FCA, MiFid, BaFin) specializing in the provision of access to the world's biggest and most liquid financial markets.
Since its founding in 2009, Orbex aims to build the responsible development of the global online trading services market by empowering investors with smart online tools backed by customer service to help them focus on new market opportunities.
If you would like more information about this topic, please contact Kira Vessiari at +357 25588855 or email at [email protected].
---
Swissquote Bank liquidity is now available in MetaTrader 5
We continue expanding our pool of liquidity providers for the MetaTrader 5 multi-asset platform – Swissquote Bank has become the seventh one.

The MetaTrader 5 Gateway to Swissquote has been developed by Swissquote engineers. The Swissquote Gateway offers institutions access to reliable liquidity at low exchange rates with fast execution. Another important product feature is the vast choice of assets offered. Swissquote provides quotes for Forex, Precious Metals, and CFDs on Stock Indices, Energy and Bonds.
"We are committed to our long-term relationship with MetaQuotes and appreciate the opportunity to provide liquidity to their users", says Ryan Nettles, the Head of FX Trading and Market Strategy at Swissquote Bank. "Our dedication to constantly optimizing our systems has enabled us to efficiently distribute our liquidity across our FX, Precious Metals and CFD products, allowing us to be an excellent choice for MetaTrader 5 users."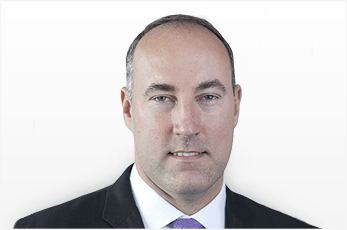 Ryan Nettles, Swissquote
"We thank our long-standing partner – Swissquote Bank – for the cooperation", – adds Renat Fatkhullin, CEO of MetaQuotes Software. "The new gateway makes the MetaTrader 5 platform even more attractive for brokers. You will hardly be able to find a more functional solution for online trading! 5 integration gateways have been released for the platform within the last two months, and this is not the limit, since we are currently negotiating with other partners. Increased attention to MetaTrader 5 encourages us to further develop the platform unlocking its potential to the fullest".
---
Admiral Markets brings a new educational program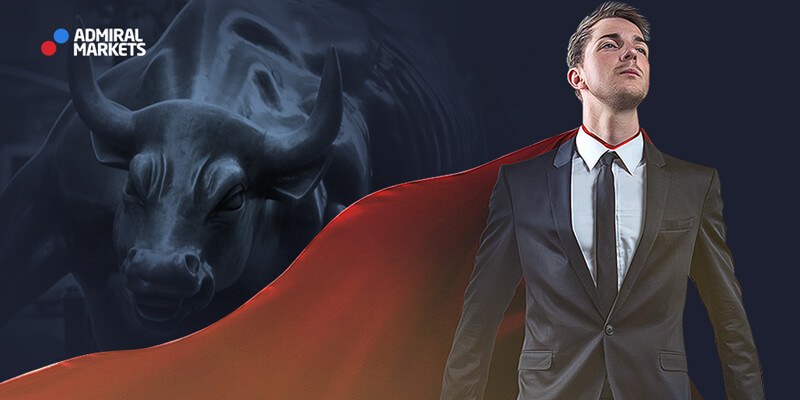 Admiral Markets, a global online provider of Forex and CFD trading services, has announced its plans to launch Zero to Hero, a new web-based educational program.
Zero to Hero is a free trading course designed to help beginner-level traders learn the essentials in a short period of time. Participants will have an opportunity to boost their performance by tapping into the knowledge of experienced Forex traders, Nenad Kerkez and Chris Svorcik.
A 21-day program will include 20 extensive video lessons on a range of Forex-related topics, Q&A section and a live trading session. Lessons will be accompanied by quizzes to test new knowledge.
By the end of the course, participants will learn not only the crucial theory behind Forex & CFD trading but also actionable trading principles and market insights. Zero to Hero graduates will receive a certificate of attendance, marking their advancements as Forex traders.
Zero to Hero is open for a free registration to all traders and will launch on October 3, 2016.
For the official announcement of Zero to Hero and registration, visit Admiral Markets website .
For more information, please contact [email protected].
---
Umarkets.com has become an official member of the Financial Commission
Umarkets.com Company has joined the Financial Commission — an international independent organization, which deals with dispute settlement in the sphere of financial services on the Forex market.
The purpose of the Financial Commission is an objective and professional settlement of disputes between traders and brokers. The Commission makes transparency and simplicity of interaction between the parties its biggest priority. Joining the Financial Commission, companies demonstrate their commitment to keep the highest standards of commercial activities and the best business practices, irrespectively of their jurisdictions and licenses.
Now the clients of Umarkets.com have obtained the right to use the Financial Commission as a neutral go-between for complaints resolutions in those cases when the dispute cannot be settled by the broker in terms of established procedures.
"We are happy to greet Umarkets.com among new members of the Financial Commission," – said Peter Tatarnikov, head of the Commission. – The structure of the voluntary membership in the Financial Commission requires companies to meet certain criteria and standards in their work. More and more online brokers and technology providers on the financial services market are demonstrating their commitment to high quality service for their clients, which is proved by the increase in the number of our members ».
«The membership in the Financial Commission fully corresponds to commitments to provide services to our clients meeting the highest industry standards, - the president of Umarkets.com Yakov Livshits announced. – Strengthening the trust and obtaining the feedback from our clients have always been among our priorities. Joining the Financial Commission will help us to give our clients more confidence in transparency of the company's work. In case of any disputes traders always know they are protected by the independent and authoritative body. We think this is an indispensible part of the successful client support on such a complex market as the Forex. It is so nice that there is such an independent organization as the Financial Commission, which can settle disputes in our industry in a friendly and professional way», – emphasized Mr. Livshits.
Umarkets.com Company was founded in 2014 and is a part of the international holding company MaxiServicesLtd, which specializes in providing Forex-trading services Umarkets.com is one of the leading brokers on the Russian market. The principal business of Umarkets.com is the provision of modern services enabling clients to work on the world currency market. The company is the member of the International Association of Forex traders, the Association of Russian banks and the Association of regional banks of Russia.
---
Admiral Markets cuts spread on index CFDs
The award winning Forex broker Admiral Markets, has improved its index CFD offering with a 20 percent cut in spread on most related products - including the popular [DAX30] and [FTSE100].
Instrument Description

MT4 Symbol

Typical Spread, Index Points

Old

New

Australia 200 Index CFD (cash)

[ASX200]

1.0

0.8

Belgium 20 Index CFD (cash)

[BELG20]

4.0

Euro STOXX 50 Index CFD (cash)

[STOXX50]

1.6

1.3

France 40 Index CFD (cash)

[CAC40]

1.0

0.8

Germany 30 Index CFD (cash)

[DAX30]

1.0

0.8

Germany Mid Cap 50 Index CFD (cash)

[MDAX50]

10.0

8.0

Germany Technology 30 Index CFD (cash)

[TECDAX30]

3.0

2.4

Netherlands 25 Index CFD (cash)

[AEX25]

0.25

0.2

Norway 25 Index CFD (cash)

[OBX25]

0.9

0.72

Spain 35 Index CFD (cash)

[IBEX35]

5.0

4.0

Switzerland 20 Index CFD (cash)

[SMI20]

4.0

3.2

UK 100 Index CFD (cash)

[FTSE100]

1.0

0.8

US NASDAQ 100 Index CFD (cash)

[NQ100]

1.0

0.8
The above changes are available to all traders with an Admiral.Markets account.
This cut comes as part of Admiral Markets overall mission to provide ultimately competitive trading terms on index derivatives, with:
tight spreads of 1.0 points on Dow Jones CFD and 0.4 points on S&P500 CFD, in addition to those listed above mini contracts allowing precise money management
zero commissions that help keeping trading costs low
no expiry terms, so open positions can be held indefinitely
trading hours extended beyond those of benchmark indices
high leverage - trade contracts exceeding the balance up to 200 times.
Managing Director of Germany's Admiral Markets office Jens Chrzanowski, says "one of the most wanted CFD instruments globally, is the German DAX, our DAX30 CFD."
Jens notes that "any active trader focuses on that" and he's quick to point out why. "So far, we have been really happy with our typical spread of just one point. But now, with an even smaller spread, we will really rock the market. No additional commission, no dealing-desk order execution and the best MT4 version for entering trades. Let's say it in one word: WOW!"
This cut provides customers using index CFDs, with lower trading costs and may improve trading performance for those using short-term trading techniques (e.g. scalping and high-frequency trading).
For more information, please contact [email protected] or visit www.admiralmarkets.com.
---
FXTM Partners Launches New Affiliate Partnership Program
Global, award-winning forex broker FXTM's partnership provider, FXTM Partners, has announced a new and innovative affiliate program, making it one of the most advanced and efficient performance-based affiliate programs in the forex industry. Designed to enable partners to grow professionally by providing them all the tools they need to enhance their business, the complete revamp of the program demonstrates FXTM Partners' continuous support of its partners. Key updates include revolutionary hybrid payouts, now offered by the affiliate program, and combine fixed CPA based on three different levels with a Dynamic Rebate Scheme. This new concept is centered on rewarding affiliates for their loyalty, which is why the new program provides affiliates with a lifetime of rebates which increase as the broker-partner relationship grows. In line with FXTM Partners' commitment, the new program allows affiliates to maximize on their partnership with FXTM Partners, the company offers a wide range of resources including customizable multilingual banners, free localized articles and market reviews, as well as free educational videos and tutorials.
Commenting on the affiliate program, Jameel Ahmad, Vice President of Corporate Development and Market Research at FXTM said; "Within a short period of time we have established a vast and successful global network of traders, affiliates and introducing brokers, both online and offline. Reward liberality comes from understanding their hard-work and efforts and that's why we keep on searching and providing our partners with beneficial solutions."
In explaining the motivation behind the updates, Jameel stated; "While our partnership program was already very popular and well received by our affiliate network, we are committed to constantly raising the bar on our products and services. Part of that is giving full support to our partners as they achieve their goals, and providing profitable and innovative solutions that are tailor-made to match their needs and business model."
Since the launch of FXTM Partners in 2014, the program has proven extremely popular with thousands of partners across the globe, sponsoring over 50 local events each year, and has grown to provide services in 18 languages. Additionally, FXTM Affiliates can benefit from personal assistance from a personal account support manager. The relationship between FXTM Partners and its partners is built on trust, with FXTM Partners' commission payments taking place without delay, assuring a transparent service.
To learn more about FXTM Partners' Hybrid Affiliate Partnership Program, please visit: http://fxtm.biz/2bEcXcG.
Risk Warning: There is a high level of risk involved with trading leveraged products such as forex and CFDs. You should not risk more than you can afford to lose, it is possible that you may lose more than your initial investment. You should not trade unless you fully understand the true extent of your exposure to the risk of loss. When trading, you must always take into consideration your level of experience. If the risks involved seem unclear to you, please seek independent financial advice.
---
Exness announces FCA license and launches plans to expand in Europe
Leading forex broker Exness is pleased to announce that its UK entity, Exness Europe Limited, has received regulatory approval from the Financial Conduct Authority (FCA), under Register number 730729.
With its newly acquired FCA license, Exness, an international broker whose main client base is currently in Asia, the Middle East, and Africa, is set on expanding its global reach in Europe. "This is a very important milestone in the global expansion of the group and reinforces Exness' unwavering commitment to adhere by the highest international regulatory standards and to protect its clients' best interests", commented David Morris, CEO of Exness Europe Limited. "There is currently an ever-growing scrutiny from regulators in the forex & CFD industry; Exness embraces this and sees it as fundamental to both the success and longevity of the industry."
Exness Europe Limited is expected to launch its operations by the end of 2016, building on Exness' already-extensive client base, entering new regions, and providing the opportunity to new clients to benefit from its superior customer service, pricing, and technology. Beyond just B2C plans, Exness Europe Limited is also looking into B2B opportunities and will be working closely with other businesses that wish to leverage on Exness' first-class technology and systems.
In addition to the newly-acquired FCA license, Exness is authorized and regulated byCySEC, and complies with the standards of the European Markets in Financial Instruments Directive (MiFID), ensuring financial transparency and effective client protection. Additionally, as a pioneer of the transparency advocacy in the forex market, Exness initiated the regular publication of, and continues to publish, third-party verified performance indicators and auditors reports on financial performance.
About Exness
Exness Group is an international, award-winning retail forex broker founded by a group of like-minded finance and IT professionals in 2008. With a deep understanding of traders' needs, the modern forex company provides accessible, stable, and reliable brokerage services, boasting excellent execution and some of the tightest spreads in the market today. As confirmed by Deloitte, Exness Group recorded a trading volume exceeding USD 2.3 trillion in 2015, with June setting its new monthly record at USD 232 billion.
---
Swissquote now supports hedging capabilities on its MT5 platforms
The latest hedging features introduced in MetaTrader 5 are fully integrated with Swissquote's deep liquidity.
Gland, Switzerland, 2nd of September 2016 – Swissquote Bank, the Swiss leading provider of online financial services, announced today that it has updated its MetaTrader 5 platforms to include the latest hedging features recently introduced by MetaQuotes.
Hedging enables traders to have multiple positions per symbol, including oppositely directed ones, which allows more sophisticated trading strategies resulting in increased protection for the trader. A new trade operation type, "Close By", has also been added for hedging accounts. It lets traders close opposite positions on the same symbol, while saving on spreads.
Ryan Nettles, Swissquote's Head of eForex Trading and Market Strategy, commented: "While Swissquote invests heavily in R&D to develop innovative and exclusive FX solutions for traders and financial institutions, we also strive to provide our clients with the best third-party software on the market, so they have the freedom to pick and choose the tools most suited to their needs. We are pleased to count MetaQuotes among our technology partners. Swissquote's deep liquidity will empower traders to harness the full potential of MT5's new hedging features."
Swissquote recently posted a strong growth for the first half of 2016, with the number of client accounts increasing by 32.3 percent to 300,691 and assets under custody surging by 39.3 percent to CHF 16.1 billion. For more information, visit Swissquote's FX website: www.swissquote.com/fx
About Swissquote:
As a leading provider of online financial services, Swissquote offers innovative solutions and analysis tools to over 300,000 clients worldwide.
Swissquote's user-friendly platform provides various online trading services, including solutions for Forex, ePrivate Banking, eMortgage and flexible saving accounts. In addition to affordable services for private clients, Swissquote also offers specialized services for independent asset managers and corporate clients.
Swissquote Bank Ltd holds a banking license issued by the Swiss Federal Market Supervisory Authority (FINMA) and is a member of the Swiss Bankers Association. Its mother company, Swissquote Group Holding Ltd, is listed on the SIX Swiss Exchange (symbol: SQN).
---
Alpari Launches New Mobile Application: Alpari Options

Leading international Forex broker Alpari has launched the Alpari Options mobile application for smartphones and tablets using both iOS and Android operating systems. Effective now, hundreds of thousands of Alpari's clients throughout the world have the opportunity to trade with binary options around-the-clock, five days per week.
Alpari Options is the latest innovation developed by Alpari's highly qualified IT specialists. Being easy-to-use application, this mobile platform allows the beginners to quickly get to grips with trading as well as to conduct trades independently from wherever they are and at whatever time it may be. Alpari Options encompasses everything needed to trade in one mobile application: easy register at myAlpari, make deposits and withdraw funds. Another important advantage of Alpari Options is its user-friendly interface and ability to conduct up to 20 trading operations at once.
Alpari Options is currently available to download in English for iOS and Android operating systems for free, with the mobile application's release for Android to be launched in autumn 2016. Furthermore, this mobile application will soon have interfaces in Chinese, Spanish, Portuguese, Arabic, Farsi, Hindi and Vietnamese languages.
In developing and bringing Alpari Options to its clients Alpari aims to operate with binary options even in more user-friendly and hi-tech manner in view of constantly growing interest to this trading instrument throughout the world. Nowadays Alpari's clients from various countries throughout the world are able to use various mobile applications. As such, by the end of August 2016, over 100,000 traders and investors have been using the Alpari Invest trading application for iOS and Android platforms.
Binary options appeared in Alpari's product line relatively not so long ago. This trading instrument has been made as maximally simple as possible to work with, making it suitable for novice traders. Binary options allow you to earn on changes in the price of a particular base asset, indicating the potential profit or loss so that you will know how much you might gain or lose in advance. 26 different assets and five instrument groups (currency pairs, spot metals, share CFDs, indices CFDs and commodity CFDs) are available today for Alpari's clients to use in their binary options trading.
Alpari's binary options' service has received plaudits and is highly demanded throughout international markets. Alpari was named as the winner in the nomination for Best Binary Options Broker at the yearly financial-technological Finance Magnates Summit held at the end of 2015 in London, United Kingdom.
---
Clients of GDMFX Earn a Fixed 8% Income On Top Of Their Profits from Forex & Binary Options
In a near-zero interest rate environment, getting a return on inactive cash, on top of your trading profits, is a major advantage.
Auckland, New-Zealand: GDMFX - the award winning Forex broker - has announced the launch of its FIXED INCOME Program, where all participating new and existing GDMFX Traders can receive an 8% annual income on the free funds in their Trading Accounts.
GDMFX is particularly proud of its new program, as for the first time in the industry; such an offer is made available for both Forex and Binary Options Accounts, including both a standard interest bearing option and a Sharia-compliant Islamic finance arrangement.
Although it is not the only available offer on the market, the Fixed Income program of GDMFX bolsters a major advantage over its competitors. The new program not only includes Binary Options and Swap-Free traders for the first time, but it also introduces better and more flexible conditions, including significantly lower trading requirements and most importantly - the opportunity to opt out of being bound by any trading requirements at all.
The extreme flexibility of its terms is what makes the Fixed Income Program of GDMFX different from other competing offerings on the market. Like with most similar offers on the market, the 8% fixed income that GDMFX is offering on unused capital is intended to benefit active traders. However, unlike most similar offers, traders' hands are not necessarily pushed into fighting to accomplish a heavy trading requirement within a punishing deadline. Traders have the comfort to receive the benefits of an industry-leading loyalty program, while not making any changes to their trading style.
The Management of GDMFX had this to say on the launch of the new Program:
"It is our belief that in an environment where bank products offer close to zero interest rates, providing a fixed return option on unused capital is just another step in the right direction. Giving sophisticated traders the comfort they need in order to choose GDMFX as their long-term trading partner is one of the most significant goals of the company. Another just as equally important goal is to make sure substantial trading communities around the world are not excluded from the new developments on the market because of differences in culture and tradition. We are confident that with the launch of the 8% Fixed Income Program of GDMFX, we have answered to both challenges and we hope other brokers will follow our lead as well."
Each Trading Account participating in the Fixed Income Program can choose between two available set-up options depending on the trader's preferences. A Classic Set-Up is available with an annual interest of 8% applied over the own Free Funds of the trader and compounded monthly. Traders who are uncomfortable with the notion of Interest can choose the alternative SWAP-FREE Islamic Deposit Set-Up, where an 8% Fixed Annual Profit-Share Based on the Shariah contract of Commodity Murabahah (cost-plus sale) can be earned based once again on the own free funds in the trader's account.
The 8% Fixed Income Program of GMDFX is available for both existing and new clients for deposits made from 1st of August 2016 onwards.
For further information, please visit this page:
https://www.gdmfx.com/en/promotions/fixed-income-program
GDMFX is a global online Forex and Binary Options broker that offers one of the most flexible trading environments on the market with up to 10 Trading Sub-Accounts per client, no fees on deposits and the ability to choose between five Account Types and three Social Trading platforms at the same time.
Risk Warning: Trading Forex, contracts for differences on margin, or Binary Options carries a high level of risk, and may not be suitable for all investors. It is possible for your losses to exceed your deposited funds and therefore, you should not speculate with capital that you cannot afford to lose. Before deciding to trade the products offered by GDMFX you should carefully consider your objectives, financial situation, needs and level of experience. The content of this release must not be considered as a personal advice. GDMFX recommends that you seek advice from an independent financial advisor if you lack experience and knowledge/ understanding of the offered financial products.
---
Admiral Markets hosts Forex seminar in Brisbane
As a leading online trading provider, Admiral Markets values education and makes consistent effort to improve the traders' knowledge. This time, Admiral Markets is hosting a Forex & Investing seminar, to provide insights into the financial market, as well as to discuss the key components of trading.
margin and leverage
stop loss and take profit
fundamental & technical analysis
trading plan
money & risk management.
Cristian Moreno, Managing Director at Admiral Markets, will hold the panel from 18:30 to 20:30 (AEST). The Forex & Investing seminar is free of charge and it will take place on Thursday, 25 August 2016, at Hotel Stamford Plaza, 39 Edward St., Brisbane City QLD 4000.
The number of seats is limited.
For more information and registration, please visit the seminar page.
---
ActivTrades Continues the Celebrations
Financial broker ActivTrades has launched two new promotional videos&nbsp to mark its 15 th anniversary.
With 15 years providing financial products including spread betting, forex, Indices, commodities and shares, ActivTrades remains one of the prominent market leaders.
The two online advertisements showcase ActivTrades' brand identity and reiterate the company's core values.
Embrace the Financial Markets uses a blend of captivating imagery and an inspiring monologue to motivate viewers to 'embrace' the vast financial markets that are easily accessible with ActivTrades.
The aptly named Trade with a Trusted Broker ad lays out the key strengths of the company and cements ActivTrades' position as a globally recognized brokerage. It uses iconic financial images such as Wall Street to illustrate the company's focus on the financial industry as a whole.
In addition to the online ads, ActivTrades' 15 th anniversary promotion continues, allowing traders to receive 1500 rewards points for depositing £1000 to a live trading account. These points are redeemable in the company's rewards programme, and clients can pick from a range of prizes including a MacBook Air, Samsung Galaxy Tab and many more.
Marketing Director Alessandro Gho stated: 'Our recent promotions are carving the way for the many exciting projects the company has in the pipeline this year and for the future.'
---
Admiral Markets improved CFD terms even further - effective from 18.07
Our last successful enhancement of CFD trading terms, inspired many customers to trade more volume and helped us win a prestigious customer-voted European award in the process.
We love pleasing our trading customers, so we've decided to improve our CFD terms even further - effective from Monday 18 July, 2016.
New maximum contract size on cash indices
All cash index instruments like [DAX30] and [DJI30], will be available for trading with contracts up to 100 lots i.e. a +100% increase. Our larger deposit customers have repeatedly requested this change, so we've made it happen.
New spreads, trading hours and rollovers
We will also reduce typical spreads on crude oil and in-hours spreads on a number of cash indices.
But to make all this possible, we'll need to make some additional changes like new trading hours plus swaps.
Instrument

New spread, pips

Spread improved, %

New trading hours (EET)

New swaps, interest rate

Short

Long

BRENT

0.03

-50

01:00 Mon - 23:00 Fri, recess 00:00 - 01:00

-0.1

-1.4

WTI

0.03

-50

01:00 Mon - 23:00 Fri, recess 00:00 - 01:00

-0.1

-1.4

[DAX30]

Not applicable

Not applicable

Not applicable

-2.9

-2.2

[DJI30]
Not applicable
Not applicable
Not applicable
-2.1
-2.2

[ASX200]

1.0

-40

02:50 Mon - 23:00 Fri, recess 09:30 - 10:10 & 00:00 - 2:50

-0.7

-4.4

[CAC40]

1.0

-10

Not applicable

-2.9

-2.2

[FTSE100]

1.0

-10

03:00 Mon - 23:00 Fri, recess 23:15 - 23:30 & 00:00 - 03:00

-2.0

-3.0

[NQ100]

1.0

-10

01:00 Mon - 23:00 Fri, recess 23:15 - 23:30 & 00:00 - 01:00

-2.1

-3.0

[SMI20]

4.0

-20

09:00 - 23:00 Mon - Fri

-3.4

-1.7

[STOXX50]

1.6

-25

Not applicable

-2.9

-2.2
New cash index instruments
But it's not all about enhancing our existing offers. We would also like to let you know that we are adding some new instruments. This time it will be CFDs on a number of German, Dutch, Norwegian and Belgian indices, which should interest those of you in Europe.
Please note that the new instruments will be offered to traders with an Admiral.Markets account on the AM-Live2 trade server, as we will no longer be adding new trading instruments to servers with former Admiral-Pro accounts (with distinct Pro postfixes in the instrument symbols). So if you are currently using Admiral-Pro, please open a new Admiral.Markets account instead and transfer your funds internally via the Trader's Room.
Admiral Markets is all about putting you first. So if you have any questions or just want more info - please don't hesitate to email, phone or visit us at one of our many local offices globally.
---
Orbex Enters Educational Partnership with LUM University, Italy
Limassol, July 14, 2016 – Orbex, an innovative leader in online forex trading, today announced a strategic partnership with LUM Jean Monnet University, an Italian private university, known worldwide and highly regarded as a centre for economic education. The partnership will combine Orbex' expertise in trading solutions and market analysis with LUM's advanced scientific approach to economic development.

This partnership addresses core industry needs for high-profile trading professionals and multi-targeted, next-generation investment solutions that can only be developed through collaborative research projects.
Orbex initiative is a holistic response to the industry's challenges. Orbex will expand the educational program of the master's degree course in Financial Analysis and Trading, and contribute its practical knowledge of international markets. Orbex specialists have designed a special plan for master's degree students, including theoretical and hands-on workshops and webinars. Additionally, students will have free access to all Company's educational resources, transforming Orbex library into a hub for innovation and idea exchange.
The trading community, in turn, will have an unprecedented opportunity to tap knowledge right from the most recent scientific studies and learn from the authoritative economics educators.
Kira Vessiari, Orbex Content Manager, is convinced that "Orbex is making a significant step closer towards realizing its vision of becoming a preferred online destination for quality trading education. Synergy with LUM University has the potential to enable new approaches to trading, and we are thrilled with the new opportunities this cooperation gives to Orbex to move forward progressively."
Edoardo Ciampelletti, Orbex Italian Desk, stated: "We dared to combine what has always been considered a strictly academic sphere with a sphere that was perceived purely practical and technological. I believe as a result we can achieve a real revolution in trading education."
Professor Adriano Carenza, LUM University: "The Master aims to train professionals who can provide support to financial institutions, primarily banks, SGR, SIM and SICAV for processing and monitoring financial, strategic, operational plans, as well as systems of organization and recognition of types Risk on Financial Instruments. Orbex intended to recognize the quality and vision of this educational project by signing a partnership agreement with LUM School of Management, which through lectures, webinars, seminars and exercises, aim to build the sustainable development of the global market of online trading services and create a new type of financial operator. Upon completion of the course, professionals will have versatile skills in the field of pure Finance".
The master's degree course is commencing in September 2016. Orbex is committed to providing the trading community with the latest research updates, which would be published on the company's blog.
About Orbex
Orbex is a global award-winning online forex broker, fully licensed and regulated, specializing in the provision of access to the world's biggest and most liquid financial markets. Since its founding in 2009, Orbex aims to build the responsible development of the global online trading services market by empowering investors with smart online tools backed by customer service to help them focus on new market opportunities.
About LUM Jean Monnet University
Libera Università Mediterranea is an Italian private university founded in 1995, in Casamassima, Province of Bari. LUM University is known for its innovative approach to teaching and high academic standards.
---
FXTM is partnering with legendary BASE jumper and Red Bull athlete Valery Rozov
Global award-winning forex broker FXTM has announced a partnership with renowned BASE jumper and Red Bull athlete Valery Rozov. FXTM will support Rozov in a series of unique jumps as he trains across the globe in a refreshingly unique and exhilarating journey called the #FXTMbasejump project. This venture promises to be an exciting experience filled with remarkable and never-before-seen milestones along the way.
Talking about FXTM's collaboration with Rozov, CEO of ForexTime Limited, Olga Rybalkina, said: "FXTM and Valery share a mutual passion for redefining existing standards. By supporting Valery in his latest aspiration we want to reflect the support and dedication we provide to our clients and we want this partnership to serve as inspiration for our traders to take their experience to greater heights."
Valery Rozov added: "The need to push your limits is essential for success, both in the world of extreme sports and financial business, which is why FXTM is the perfect partner for my latest project. FXTM's commitment to going beyond what is expected and seeking cutting-edge solutions is in line with my approach to BASE jumping. Working together on #FXTMbasejump project is going to be a great experience."
Valery is considered a BASE jumping and skydiving legend. With over 11,000 jumps and skydives, Rozov is twice world champion in sky jumping (1999, 2003) became the first man to BASE jump from Shivling and Elbrus, and the first person to free-fall into a volcano (Mutnovskiy, Russia). In 2013, he redefined limits once again when he broke the record for performing the highest BASE jump from Everest Massif (7220m).
The Red Bull athlete's career also covers a number of unique jumps taking place in countries such as China, Malaysia and - the most challenging of all - Pakistan in 2004. He is looking to expand this list by adding more never-before seen jumps in other corners of the world such as Hong-Kong, Nigeria, Indonesia, the UAE and more.
To learn more about the #FXTMBasejump project and the partnership, please visit http://fxtm.co/29xUVIM
---
ActivTrades Celebrate 15 Years!
London based broker ActivTrades are celebrating their 15th anniversary this summer.
To thank its existing and new customers, ActivTrades are giving away 1500 rewards points to redeem in ActivTrades Rewards. Simply by depositing £1000 to a live trading account, customers will automatically receive 1500 rewards points.
ActivTrades Rewards allows customers to collect points for every trade and redeem them for the very latest high-end devices like iPads or Samsung 85¨ TVs, as well as premium products to improve its client´s trading techniques.
The offer is valid from 17th June 2016 to 2 nd September 2016. You can find full details about the 15th anniversary promotion on the ActivTrades dedicated anniversary page.
More about ActivTrades
ActivTrades is a broker that specialises in Forex and CFD trading. ActivTrades has a registered office in the City of London and is regulated in the UK.
ActivTrades offers a wide range of financial products through the online trading platform MetaTrader 4 and MetaTrader 5, including major currency pairs in the Forex market, gold and silver, in addition to CFDs on stock indices, stocks and commodities, including oil and natural gas.
It is also a member of the Financial Services Compensation Scheme (FSCS). In accordance with the provisions of the Financial Regulation Conduct Authority, ActivTrades PLC holds all client funds in segregated bank accounts. Clients of ActivTrades PLC are also protected by the financial services compensation (FSCS) up to a maximum value of £ 50 000. In addition, ActivTrades PLC offers individual insurance covering its customers ' funds over the threshold by compensation (FSCS) up to £ 500,000.
---
ORBEX recognized as a leader in responsible customer service
Limassol, July 6, 2016 – Orbex, a leading global forex broker, is celebrating its 4th international award this year. Orbex has been recognized as the 'Best Customer Support' provider by one of the most authoritative industry's websites – Forex Report, which has selected the winners in each category according to the strict criteria and traders' feedback.
This prestigious award demonstrates the strength of Orbex customer-centric approach, as well as its leadership in responsible trading services. The focus on customer experience is a major guideline, aligning all the company's activities and concentrating on protecting the best interests of the traders.
Orbex continuously improves the quality of the customer care and invests in new technological solutions, meant to reduce the waiting time and expand the growing set of support capabilities. Following the high ethical standards allows building long-term and sustainable relations with the traders.
"For us, the key element in supporting our clients is "Response Time," as we understand how valuable time is for our traders. No matter which communication channel clients use, live chat, emails, call backs, social media, they get a response instantly. We align our interests with those of our clients by taking their needs to a personal level, and implement them," commented Zaid Alkhatib, Head of Back Office & Support Department.
About Orbex
Orbex is a global award-winning online forex broker, fully licensed and regulated, specializing in the provision of access to the world's biggest and most liquid financial markets. Since its founding in 2009, Orbex aims to build the responsible development of the global online trading services market by empowering investors with smart online tools backed by customer service to help them focus on new market opportunities.
---
The National Bank of Belarus Includes Alpari in its List of Registered Forex Companies.
Yesterday the National Bank of the Republic of Belarus included Alpari Eurasia Ltd. In its list of registered Forex companies. As such, clients of this company – a part of the international financial Alpari brand – will be able to receive services which provide access to international financial markets within Belorussian jurisdiction.
On 7th March, 2016, Belorussian presidential decree № 231 from 4th June, 2015 regarding activities in the over the counter Forex market came into force. This decree brought in rules to the work of the currency market of Belarus which was previously unregulated. As part of its preparations to conduct activities as a Forex broker within the new legal framework in Belarus, the international Alpari brand registered the company Alpari Eurasia on 19th April, 2016.
To enter into the list of registered Forex companies whose activities are permitted on Belorussian territory, Alpari Eurasia underwent a comprehensive check and fulfilled a range of the national bank's organisational and normative requirements, including the forming of statutory capital of no less than 2 billion Belorussian roubles or 100,000 USD. In order to guarantee the fulfilment of its obligations before its clients, the company will make a 55,000 USD deposit in the very near future to the guarantee fund that was created on the basis of the presidential decree.
"Alpari has always spoken out for market regulation in the countries where it conducts its operations and so we were one of the initiators and active participants in creating the corresponding Belorussian regulation. The coming into effect of the decree and for us to receive the licensing is, of course, very positive news and a real landmark moment for the development of the financial industry within the country. It's important to note that the Belorussian jurisdiction is focussed on creating favourable conditions for the development of the Forex market, providing for an influx of clients and, at the same time, providing their rights with a high level protection," noted Alpari Eurasia director, Alexander Sabodin.
Being able to operate as a Forex company within the Belorussian jurisdiction brings many advantages. First and foremost, it provides the right to work with both physical persons and legal entities, in addition to with residents and non-residents of the country. It's also notable that clients of Belorussian Forex companies (physical persons) are absolved from income tax until 1st January, 2019, making work within the Belorussian jurisdiction even more attractive for traders and investors from other countries of the world. More rigorous control on part of the regulator and the guarantee fund will minimalize risks in regards to malevolent fulfilment of obligations and total loss of invested funds.
Alpari, founded in 1998, is one of the world's leading brands which provides services for working on financial markets. Alpari currently has over 80 offices open around the world and the companies of the brand service clients from 150 countries. In July 2010 the offices for the official Alpari partner in Minsk opened. From the very beginning, one of the company's key tasks was to bring the Belorussian segment of the over the counter Forex market closer to international high standards of openness and transparency.
The business reputation of Alpari has stood the test of time and is confirmed by the trust placed in it by its clients. Today the company has over 1.1 million client accounts opened with it. In 2015 the company's average monthly trading turnover was $90 billion.
Over the 6 years Alpari has been working in the Republic of Belarus, Alpari has put a large amount of effort into raising financial knowledge and awareness amongst its clients, with the number of listeners to its lectures and online seminars exceeding 10,000 people. Alpari actively supports educational initiatives and works with a number of leading media outlets and higher education institutes of the country, including the Belarus State Economic University, the Polessky State University, the Minsk Financial-Economic College, the Institute of Entrepreneurial Activity, the Vitebsk State Technological University and the Grodno State University.
A special note worthy of mention is Alpari's support for the development of initiatives and programs in Belarus. For example, Alpari took part in the purchase and repatriation of the unique 16th century Statute of Lithuania to its historical homeland. The Statute currently resides in the Mahiliou History Museum.
---
Everything traders need to know about Brexit and its consequences, on Hantec Markets' special page!
In just 2 days' time, on 23rd June 2016, Britain goes to the polls to vote on membership of the European Union.
We know that there is a lot pressure around this topic and both sides (In and Out) have tried to get you on their sides.
How would you vote?
Britain IN or OUT - you can still get involved, you can still get informed and you can still follow the implications of a potential Brexit.
We have prepared an informative page ( http://www.hantecfx.com/brexit-britain-britout ) where Richard Perry, our Chief Market Analyst, is trying to offer clarity on both camps.
Given the fact that this referendum is going to have a major impact on Europe's history, we encourage people to be up to date with the latest news.
Follow our BREXIT discussions to find out where you stand.
Understand the facts and implications of a BREXIT.
Understand how it will affect you and ask us any questions you may have.
Complete our quick survey, find out which side of the fence you're on and get access to our well-documented Brexit Infographic
---
ADS Securities London offer FX clients unique trading tool.
Autochartist market scanner now available inside MT4 platform.
London, June 16th, 2016 - ADS Securities London Limited, has announced that its UK retail forex clients will now be able to access to the award-winning pattern recognition platform developed by Autochartist. Unlike other market scanner tools, Autochartist is the only provider to offer a market scanner that plugs directly into the popular MT4 trading platform, whilst this ease of access combined with ADS Securities' institutional grade liquidity makes for an extremely powerful combination in the hands of a trader.
ADS Securities London is currently building a European retail client base, offering a range of instruments including CFDs, spread betting and Forex trading. Alongside the competitive pricing, ultra-low latency execution and vast range of markets, this latest addition to its growing offering will further cement ADS Securities London as an education, innovation and service focused broker.
James Watson, Chief Executive Officer of ADS Securities London, commented:
"There's no doubting that the market for retail forex brokers in Europe is a congested one, so we are looking to differentiate ourselves with a focus on the very best technology. We have already invested heavily in ultra low latency networks to ensure orders can be executed quickly, whilst out proprietary OREX Optim trading platform is further evidence of our commitment to deliver the very best functionality available."
Jamieson Blake, Retail Sales Manager at ADS Securities London, added:
"Autochartist is a well known provider of pattern recognition tools, but because we have deployed their market scanner technology within the MT4 platform itself, ADS Securities clients can now take advantage of the signals which are being generated in the most streamlined way possible."
Historically the Autochartist service has been accessed via a stand-alone website, obligating users to toggle between two windows when analysing trade setups. The ability to deploy the functionality within MT4 has only been available since February 2016.
Ilan Azbel, co-founder and CEO of Autochartist commented:
"We're continually working to further develop the Autochartist product suite and we are delighted that ADS Securities has selected our technology. We believe that by being the first market scanner to be deployed within MT4, we are offering traders unparalleled convenience when it comes to highlighting potentially valuable trade setups – and allowing traders to take immediate action."
---
FXTM publishes trading servers' statistics, providing full transparency for clients.
Statistics reveal excellent trading conditions & exemplary customer service.
International award-winning forex broker, FXTM, has taken another step towards satisfying the market's demand for full trading transparency by publishing its monthly trading statistics and customer service data on its website.
The 'FXTM Performance Statistics' page shows comprehensive data for order execution speed, slippage and requotes; with the charts reflecting a consistently high level of performance, even under the most demanding market conditions. The data also includes the company's customer service statistics regarding the speed of the client approval process and fund processing as well as the overall satisfaction percentage based on client feedback.
In line with FXTM's commitment to transparency, these statistics have been checked by PricewaterhouseCoopers Limited (PwC), in accordance with International Standard on Assurance Engagements (ISAE) 3000*.
Jameel Ahmad, Vice President of Corporate Development and Chief Market Analyst said: "At FXTM we pride ourselves on constantly pushing the expected industry standards, by always keeping our core mission in mind: maximise the value our clients get for their most precious commodity - time.
The FXTM Performance Statistics page is a reflection of our dedication to providing excellent service and ensuring satisfaction in all areas, from our client approval time to the speed of order execution.
Releasing these honours our pledge to our clients to provide a fair service and credible performance."
The data highlights the company's fast client approval time and swift client fund processing; with client approval taking less than 12 minutes, and more than 84% of deposits being processed within 5 minutes and an overall satisfaction percentage of 90%.
The latest statistics illustrate the company's award-winning speed of execution, with orders on the ECN and ECN Zero servers being executed, on average within 150 milliseconds, and Pro Account Orders being executed within an astonishing 0.065-millisecond timeframe.
FXTM's average requotes amounted to a low 3.8%, based on figures from the past six months. The requote figures are a testament to FXTM's deep liquidity pool made available via top-tier banks and financial institutions, which enable orders to be filled even during fast-moving markets.
The company also publishes its slippage figures, which show the majority of FXTM clients receiving outstanding improvement in asset pricing through positive slippage. The results indicate the company's steady and ongoing growth towards creating an optimum trading environment for its traders.
The 'FXTM Performance Statistics' initiative is part of FXTM's commitment to providing client-centric services, which has been recognised by numerous industry awarding bodies.
For more information, please visit FXTM Performance Statistics page at http://fxtm.co/1XHLWeo
*The statistics have been checked by PwC for the months between July 2015 until January 2016.
---
Announcement: FXPRIMUS Launches New Range Of Tradable Instrumetns.

Tuesday 14 June 2016, Limassol Cyprus, FXPRIMUS The Safest Place To Trade has announced the launch of new popular tradable instruments: Brent Crude Oil (UKOIL) and WTI (OIL), and Spot Oil which is non-expiring (USOIL.sp and UKOIL.sp)
This move follows the launch of FXPRIMUS' new three pillar strategy to provide SAFETY through EDUCATION and TECHNOLOGY, whereby the company places greater emphasis on the provision of the highest quality services and products to its clients.
Brent Crude and WTI - known respectively as sweet light crude and Texas light sweet - have been identified by the Company as tradable instruments of significant popularity further to increased demand from clients to trade on the oil rally www.fxprimus.com/oil
In response to the growth in popularity of trading on oil and other commodities during this time, clients can register to trade both on futures and spot oil which is non-expiring, in order to benefit from competitive trading conditions including some of the industries tightest spreads from $0.02
Director & CEO of FXPRIMUS The Safest Place To Trade, Terry Thompson commented "Our decision to extend our range of tradable instruments evidences our determination to provide the most relevant products to our traders who are both interested in commodities and in diversifying their trading portfolio."
---
Admiral Markets hosts Forex seminar in Melbourne

The Forex & Psychology seminar is a free event that will take place in Melbourne on 7 July 2016. Cristian Moreno, Managing Director at Admiral Markets, will hold the seminar from 18:30 to 20:30.
The Forex & Psychology seminar is aimed at trading beginners. Cristian Moreno will provide a comprehensive introduction to Forex market and cover a range of key areas, including:
Forex terminology
market analysis
risk management
psychological blocks.
The focus of the seminar is to teach traders best practices for the Forex market. The information provided during the seminar will help get a better understanding of the trading process and organise the knowledge in a systematic way.
At the end of the seminar, Cristian Moreno will share a Forex strategy which trading beginners can use as a starting point for their career.
The Forex & Psychology seminar takes place on Thursday, 7 July 2016, at 2 Convention Centre Pl, Hilton Hotel in Melbourne. The number of seats is limited.
For more information and registration, please visit the seminar page.
---
Online Stock Traders Now Have Access to "High Frequency Trader Rates" at Tradeview.

Tradeview Markets Unveils Its New On-Exchange Equity Trading Division Markets
INTERNATIONAL, May 27, 2916 - As of today, Tradeview Markets (International), leader in international online foreign exchange (Forex), futures, CFDs, and now stock equities trading, announced its decision to offer international traders new stock rates amongst the lowest within the industry.

Usually accessible exclusively to high-frequency-traders, Tradeview's new, innovative price points have prompted Tradeview's traders and employees to be overcome with emotion given this new wealth of opportunities. "Call it an awakening"; said Tim Furey president and CEO of Tradeview. "I felt it was time to stir things up and give our customers the same rates I am privy to when I trade."
Many of Tradeview Markets' clients are already enjoying the benefits of its new low cost opportunity. Furthermore, Tradeview offers additional guarantee for client satisfaction. If either current or NEW customers making the switch are not completely satisfied, the company will refund 100% of their commissions incurred during their first 30 days of equities trading.
"Somebody pinch me. This is a salesperson's dream!" said Michael Turck, vice president of institutional sales. "We take pride in providing the best trading environment for self-directed and institutional traders from around the world, and now, we have further enhanced our arsenal of trading tools for users with all different types of trading profiles."
"This isn't just about switching brokerage houses for new traders –it's about how Tradeview Markets will give customers the support, execution, and trading experience they deserve; with our 100% refund guarantee, traders can experience this without having to worry about the risk to switch," Mr. Turck added.
Tradeview is known for delivering the highest degree of customer satisfaction. The staff prides itself on their ability to enhance the services their platforms provide and to assist with customer inquiries regardless of account size.
Some of the pricing available will be: fifty cents per trade for 1000 shares, opportunities to earn rebates when you add liquidity, and accessibility to top-of- the-line software, Sterling Trader.
About Tradeview Markets:
Tradeview Markets is a global forex brokerage and subsidiary of Tradeview LTD. Tradeview delivers innovative technologies and trading solutions to self-directed and institutional traders around the world and regulated by the Cayman Island Monetary Authority. For more information on Tradeview, visit www.tradeviewforex.com.
Tradeview services are not currently available to U.S or Canadian citizens.
---
PhillipCapital UK. Introducing our new products, lower margins and tighter spreads.
PhillipCapital UK are pleased to announce the addition of 7 new currency pairs and 2 index CFDs as well as a reduction in margins and spreads.
- EURSEK
- EURNOK
- EURTRY
- TRYJPY
- USDTRY
- USDSEK
- USD NOK
- China A50 (CN50)
- Singapore 100 (SG100)
Our additional instruments are a sign of our commitment to continually add to and develop our offering for our clients and trading partners. The new instruments seek to reflect trading demands and increase the ability of our investors to enhance their investment portfolio or hedge currency and equity risk through trading with PhillipCapital UK. The addition of the SG100 (Singaporean BlueChip Index) and the CN50 (China A50 Index) reflect our Asian heritage and allow clients to gain further exposure to Asian markets.
Margins have been lowered across index CFDs and commodity contracts as a result of a careful assessment by PhillipCapitalUK of the risks associated to margin trading. We on-board clients who have the ability and knowledge to manage trading with low margins and offer the opportunity to increase margins for clients who wish to have more protection. PhillipCapital UK not only claim to but actually keep client safety and appropriateness at the forefront of what we do.
In another effort to reduce our clients costs of trading we've lower the spreads across our product range as per client requests and feedback, most notably we have tightened the spreads on our indices with the GER30 now available on 0.30% margin and an target spread of 1.3 points. This year we have seen the popularity of indices trading increase and as such our offering is changing to reflect that. We know that making our offering more competitive and compelling to our current and prospective clients will help them to contend with volatility in world equity and currency markets.
---
Admiral Markets adds Day Session Indicator to MT4 Supreme
Admiral Markets would like to present to fxstreet.com audience news regarding our new Day Session Indicator for Metatrader 4 Supreme Edition.
With the new Day Session Indicator a Forex trader can:
Hide candles generated during night trading times, so they work with the trader's old MT4 Supreme settings and indicators as usual
Create their own time windows for sessions (for example, DAX30 Xetra from 9:00am to 5:30pm CET)
Change the timeline or period of their active charts at any time and see the changes automatically synced with their offline charts.
To apply the Day Session Indicator to the chart, the trader can simply:
click on file; then
choose open offline; then
select the chart he/she wants to load; and
click open.
Now when a Forex trader changes the timeline or period of their online chart, the offline chart will update automatically. Default settings for the new Day Session Indicator show the regular DAX30 session from 8:00am to 10:00pm CET. Traders can apply templates and indicators to offline charts and access the expert advisors from Admiral Markets as usual.